Last year, when Blue Bell Ice Cream was linked to 10 food-borne infections, including three deaths, the beloved ice cream company faced a public relations disaster.
It was bad enough that Blue Bell's products were recalled and swept off the shelves of stores across the country. But the brand also suffered because of the company's incomplete communication, and mounting evidence that it had tried to sweep under the rug previous instances of deadly bacteria found in its plants.
More than 15 months after the first recall, Blue Bell products are still available only in limited supplies in select areas. (Local stores still don't have my personal favorite Blue Bell flavor, chocolate chip.)
And while the history of foodborne illness undoubtedly stained Blue Bell's reputation, the company's disjointed, incomplete efforts at communicating about the crisis made it worse.
---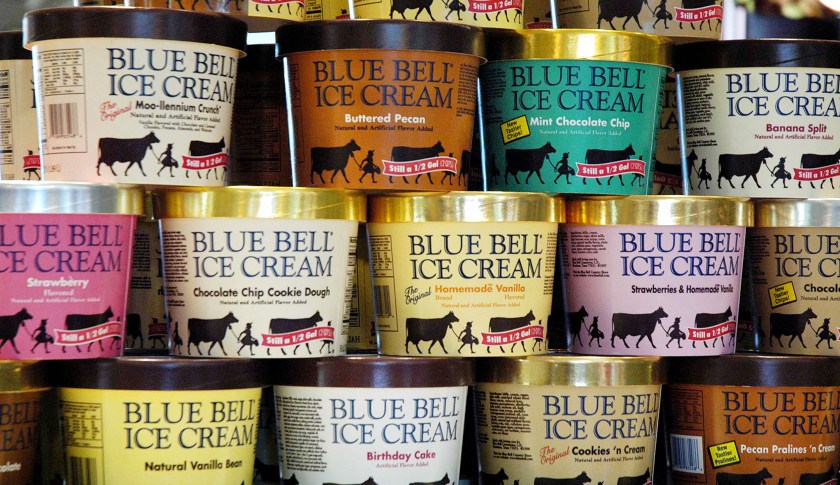 "(NYT18) BRENHAM, Texas — May 30, 2006 — BLUE-BELL-ICE-CREAM-3 — Blue Bell ice cream on sale at factory in Brenham, May 24, 2006. Many consider Blue Bell, from a family-run creamery is Brenham, Texas, to be the best in the country. While it'??s sold in only 16 states, mostly in the South, and at a premium price, it ranks number three in sales nationally. This is its 100th year in business. (Meenu Bhardwaj/The New York Times)"
Small businesses are not immune to potential PR crises.
An employee could become a suspect in a local crime, a customer could suffer a catastrophic fall in your location, an angry former employee or customer could set out to ruin your reputation on social media.
Whatever the situation, a crisis in your business can snowball into a nightmare for your brand. How do you prevent that? By the way you communicate about the crisis.
And crisis communications is not something you can do well on the fly; it must be planned for in advance as part of your brand communication strategy. When you have a crisis communication plan in place, you're prepared to act—and act quickly—when the unthinkable occurs.
Ad4! Specializes in helping customers develop workable, visionary crisis communications plans, as well as conducting PR crisis communications when needed. If you want to be prepared for a PR crisis, keep these three rules in mind:
Be transparent. Rather than deleting posts or changing your story, commit to sharing all pertinent information and avoiding the appearance of a cover-up. The first time crisis communication is needed, go for it. Don't wait for the situation to worsen.
Remain calm in every situation. A crisis can quickly become a heated situation. Resolve to keep your cool—and make sure everyone tasked with speaking on behalf of your company is willing to do the same. Showing your angry side won't help the situation, and you wouldn't want to see videos or hear recordings of your angry rant circulating across the Internet.
Rely on a team. In a real crisis situation, you can't manage communications alone. You will need someone to man the phones, talk to the media, manage social media accounts and continually push out your company's positive messages. Build a team of partners in advance that you can rely on for help.
---
To learn more or get help with your company's crisis communications, contact Ad4!.