Harlan For Judge
Branding. Content. Web Design. Print.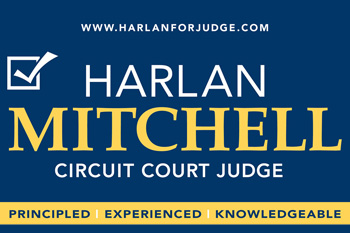 Political Campaign Creative
Harlan Mitchell, longtime resident of Limestone County and current defense attorney, threw his hat in the ring for Limestone County Circuit Court Judge. Mr. Mitchell was easily the most qualified candidate running for the office, but needed promotional content to launch and sustain his campaign.
The Ad4! Group produced palm cards, rack cards, social icons, yard signs, and a website for Harlan Mitchell's campaign that gave him a professional brand that set him apart from the other candidates.