Researchers suggest that we are exposed to a million or more brands each year.
We are exposed to brands and ads everywhere we look. In fact, I just counted 68 different brands visible on things sitting on my desk, not counting the stack of business cards. At work, we see them on the internet and in magazines. On your drive home tonight, you'll see them on billboards and storefronts. At home, we see them in our kitchen pantry and on our refrigerators. We see hundreds to thousands of brands each day depending on our activities. As a Marketing and Branding Agency, we understand the important link between strong branding and strong customer relationships.
What is the process used to create great brands?
As a business owner, how do we make our brand stand apart from the crowd?
At Ad4! our "Secret Sauce" for making your brand stand apart from the crowd is a proprietary system for creating marketing strategies based on research and brand culture.
In fact, it's a simple 5 step process:
Step #1: Market Research
Step #2: Brand Culture
Step #3: Marketing Strategy
Step #4: Action Plan
Step #5: Monitor
If you follow us, you've seen this simple formula before. But that doesn't answer the question. Why bother branding?
Why is branding important?
Branding represents value. Did you know that some large brands carry that value on their balance sheets? Their brands must be pretty valuable for that value to be monetized. That is, turned into a dollar equivalent and carried as an asset. (I wonder how the accounting works for that?)
The interesting thing about the #1 most valuable brand (according to Forbes as of May 2015) is they aren't first at anything else. Apple is #11 in Sales, #3 in Profit, #114 in Assets, #55 in America's Best Employers, and oddly enough, #79 most Innovative Company. How can this be? The accounting of that doesn't add up!
Think about a trade mark. It's defined as a symbol, word, or words legally registered or established by use as representing a company or product. It says 'this is us, we own this, it's what we do'. Does the World's #1 Brand talk in to their target market terms of trade marks? Hardly. Does a company that has sold over half a billion iPhones in the last 7 years hand out Trade Marks to customers? Is that what makes brand ambassadors that camp out for weeks on end to be first in line to get the next newest iPhone when they have the last next newest iPhone in their pockets already? Do Trade Marks make Apple the World's #1 Brand?
Apple talks in terms of promises. It's not about we own this. It's about what we represent. It's about how we'll make your life better. Think of it more as a 'promise mark'.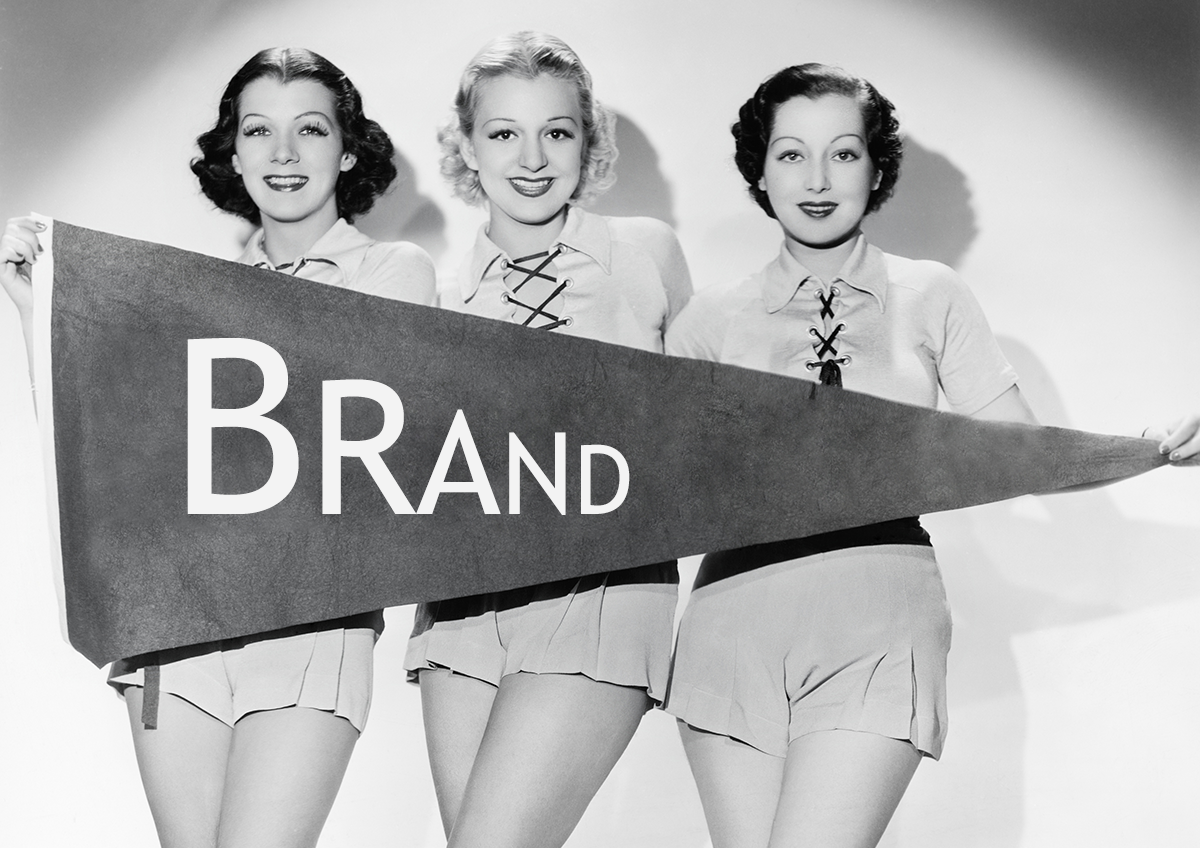 But the question still hangs out there.
You need to do everything in your power to get new customers and hang on to the ones you already have. Do you remember the first sentence of this post? The one about consumers seeing over a million brands per year? How will you ever stand out from the crowd in a pool that big? How will you ever convince the customers you already have to stay with you if they can hardly see you from across the room? And if it's that hard to see you in the same room, how with the people who don't frequent your room even know you exist?
You'll get their attention with your promise mark. You'll do it with your brand. Learn more about AD!4 group branding services.
Ad4! Group is a top branding agency with over 20 years of marketing experience! If you have questions about how a corporate rebrand could help your business contact us today! Also as one of the top advertising agencies in the Huntsville, Alabama area, you can put our team of marketing experts to work for you.
Contact us today to see how we can help you create the best social media accounts to effectively communicate your brand promise!
Connect with me on: